You would probably miss this article one day when you getting married. Or you might regret that you could have done your wedding in one of these brilliant ideas!
1. Invite your grandmas to be your flower girls.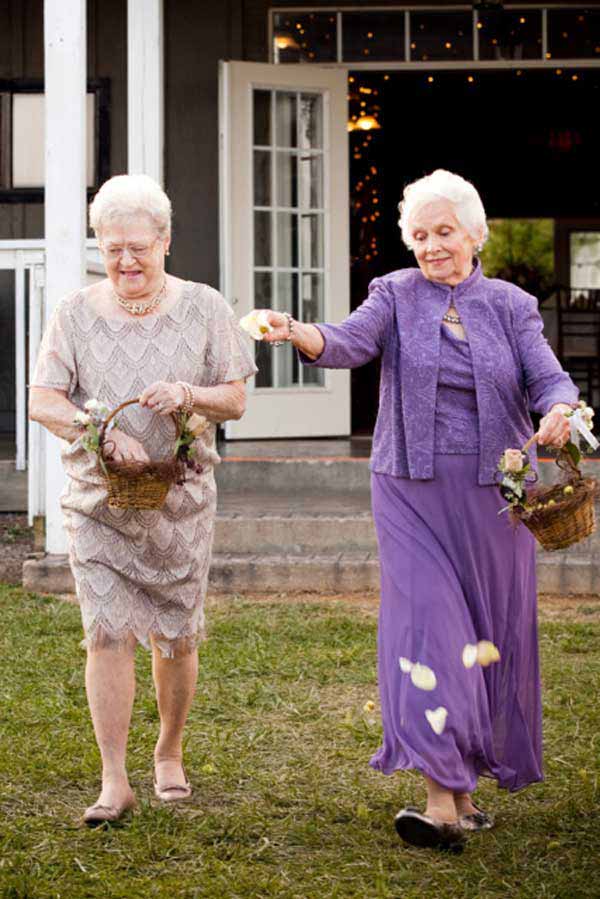 Image credits:
Genevieve Leiper
,
thefullbouquetblog.com
2. Serve your drinks on "My Two Cents" coasters.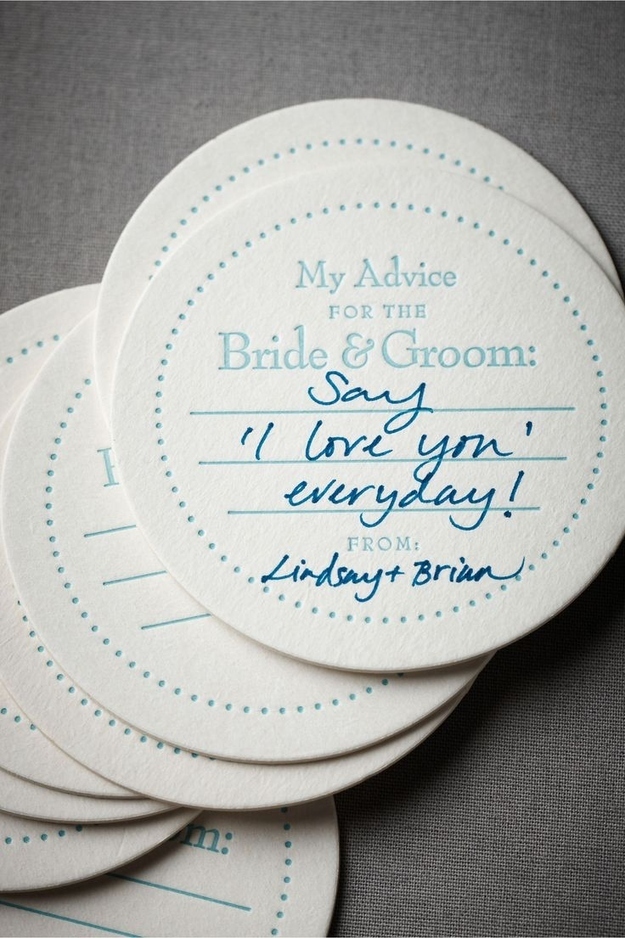 Source:
bhldn.com
3. Give out sparklers as favors.
anethowardstudio.com
,
itsabrideslife.com
4. Aisle runner that incorporate your love story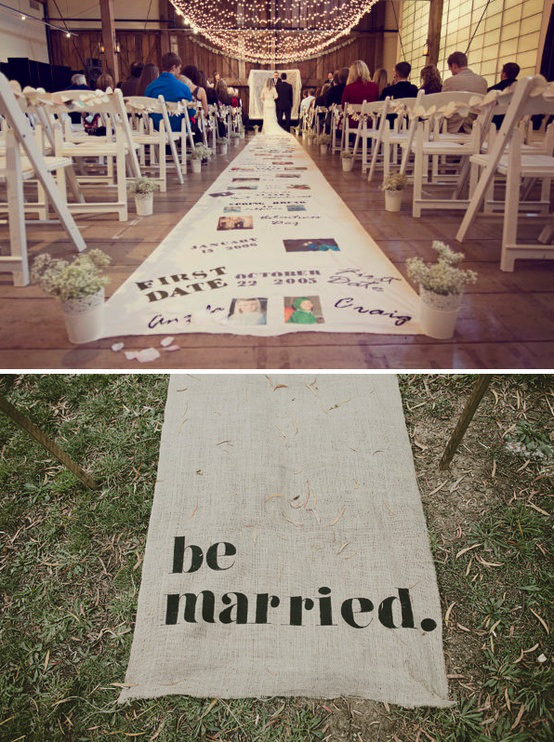 Source:
alexanevents.com
for a late-night snack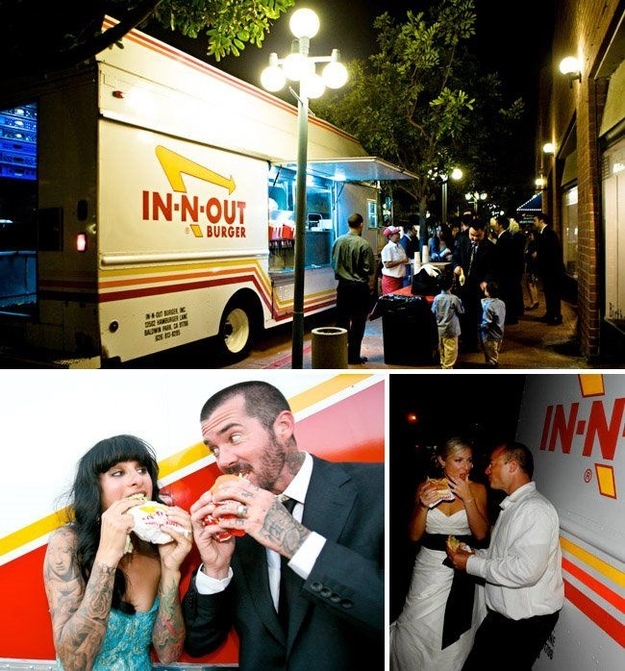 Source:
joelatterphotographer.com
,
greenweddingshoes.com
Note: IN-N-OUT will rent you a truck for roughly 1K fully stocked with a cooking team for the day. You can contact their
event services
to verify this.
6. Have your own beer bar.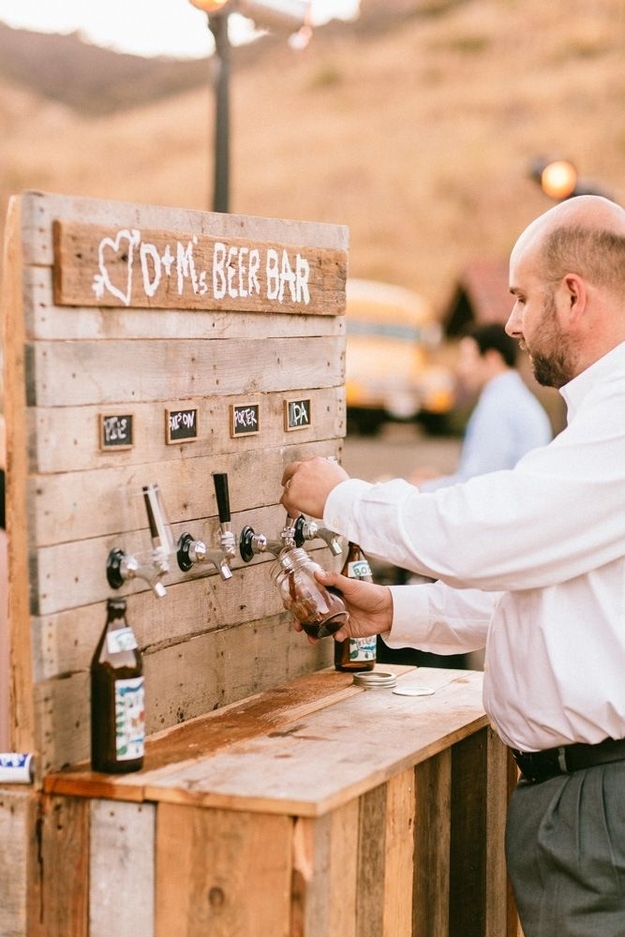 Source:
sweetlittlephotographs.com
7. Let people fill up bags with the candy of their choice
lastingimpressionsbyamy.com
,
etsy.com
8. An array of bridesmaid dress colors can look prettier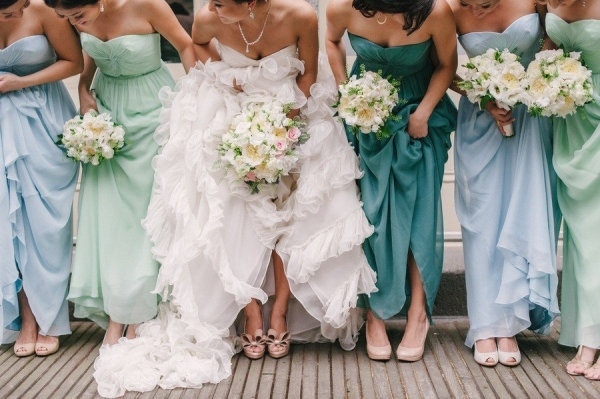 Source:
judypak.com
,
stylemepretty.com
9. Enhance the bathrooms with childhood photos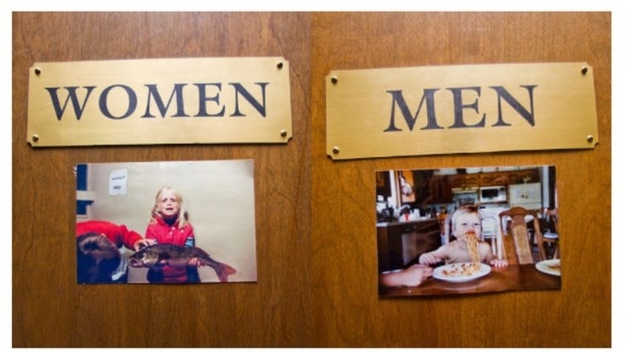 Source:
masterplanllp.com
10. Keep the program simple and to the point
Source:
blog.thebecker.com
11. Put crayons at the kids table
12. Forget the bartender and serve your alcohol in water coolers
Source:
thehunt.com
13. Have A 10-foot-long banana split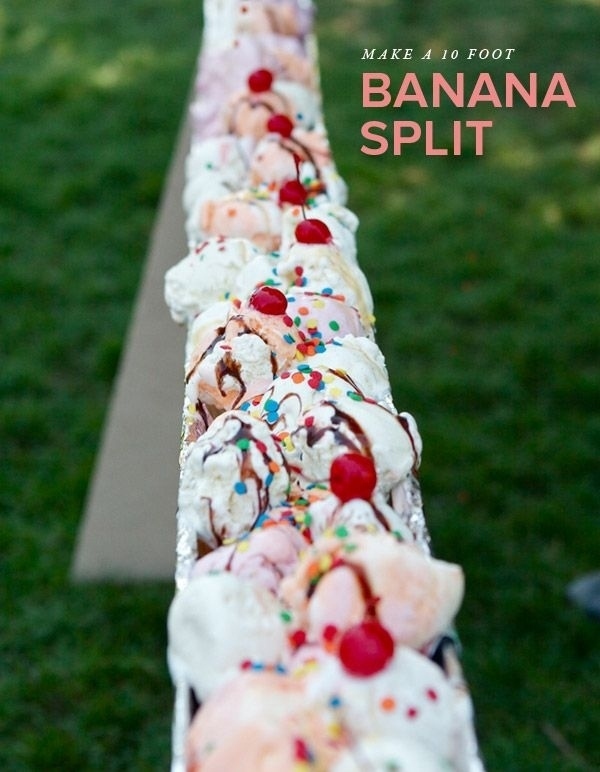 Source:
ohhappyday.com
14. Get a dance-floor-ready transformer wedding dress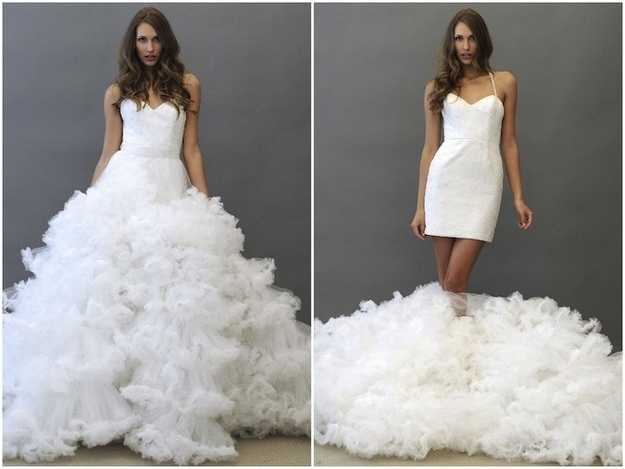 Source:
weddinghigh.com
15. Play a "flip cup" game after-party
Source:
greenweddingshoes.com