When children answer a question incorrect but clever on a test, should they get credit for it? Although some of the answers are just hilarious fails, I think they should be credited in a way for thinking outside of the box and coming up with creative solutions. Let's take a look at these brilliant test answers that will make you wonder what's better, the correct answer or the clever one.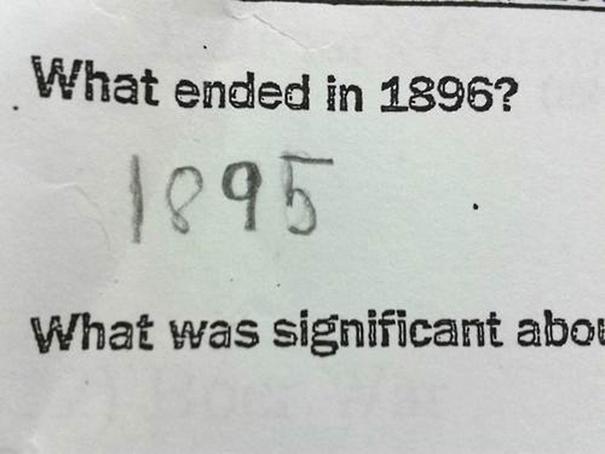 Image credits: 
Douglass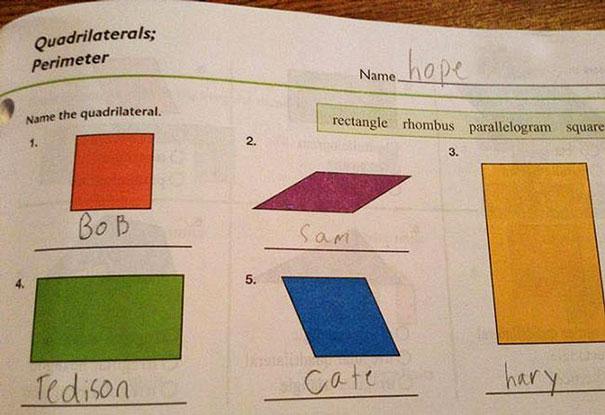 Source: 
imgur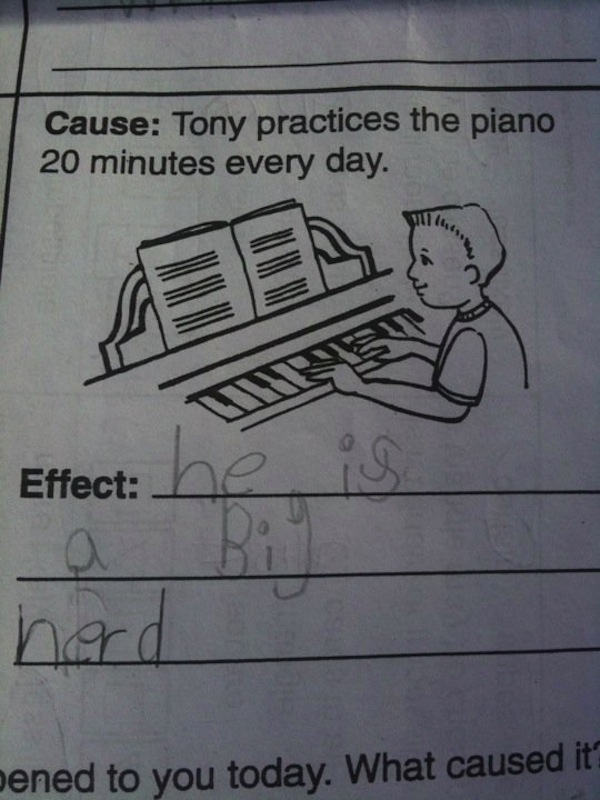 Source: 
wishididntknow.com
This kid is too good at following instruction.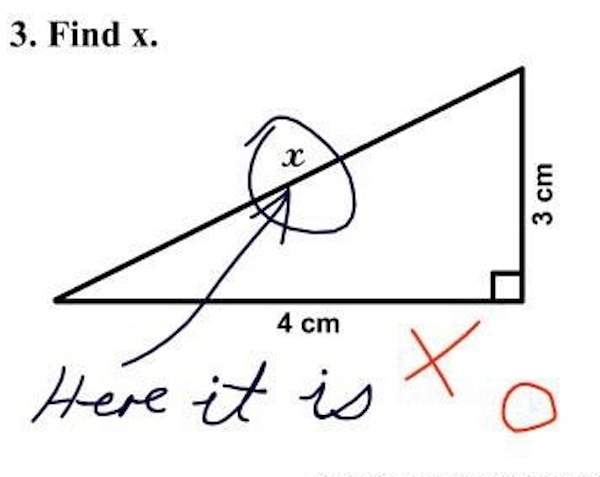 Source: 
haha.nu
Very Funny, Peter.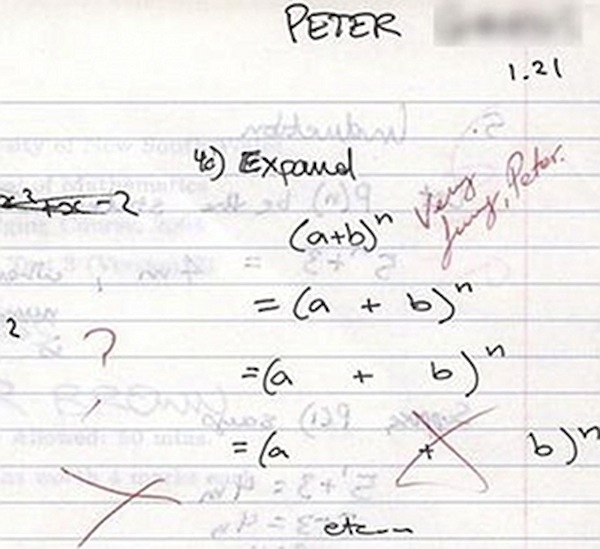 Source: 
uncyclopedia.wikia.com
All I see is correct answers: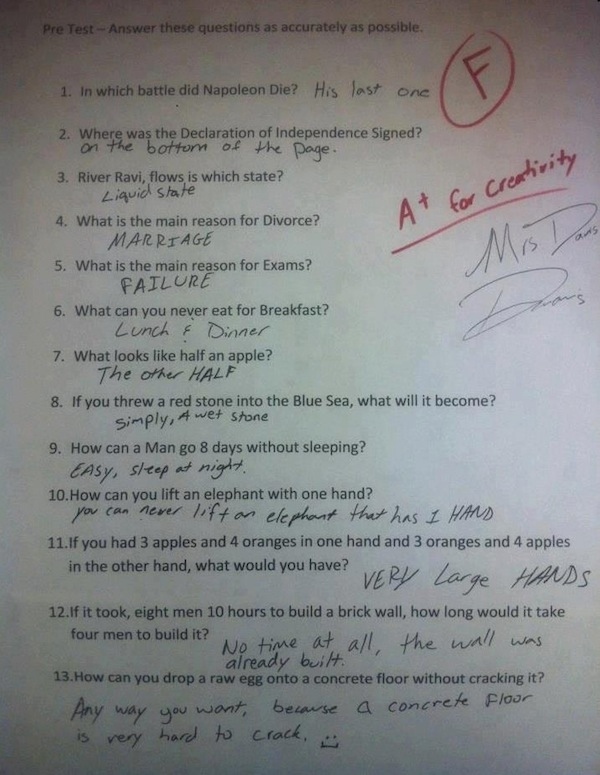 Source: 
funnyjunk.com
You shouldn't hit dogs!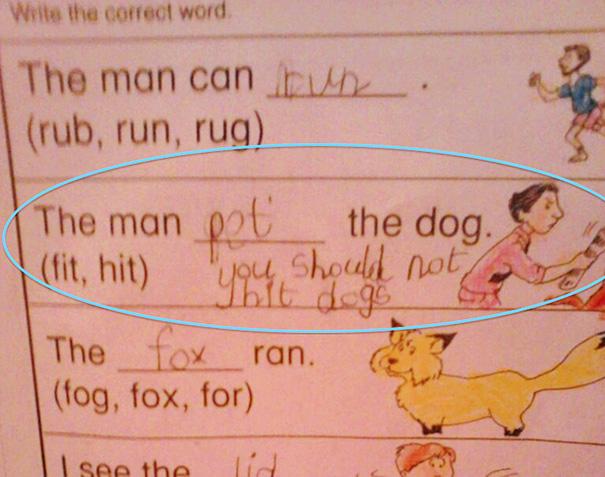 Source: 
imgur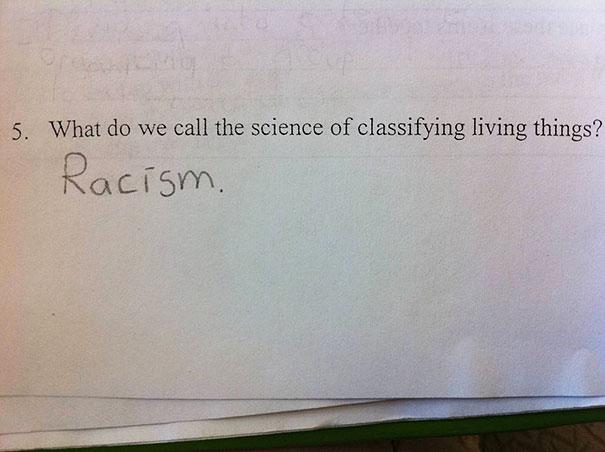 Source: 
meh.ro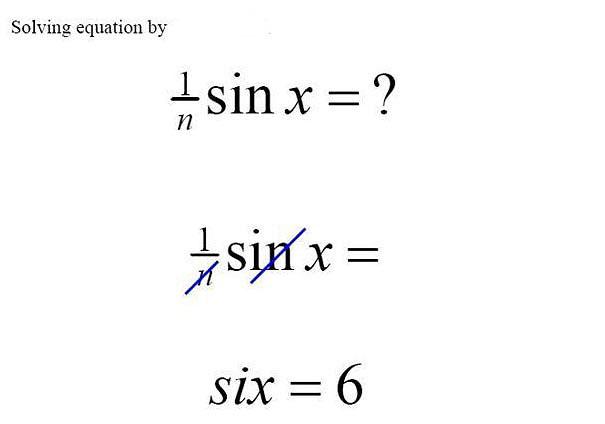 Source: 
economicshelp.org
Source: 
break.com

Source: 
izismile.com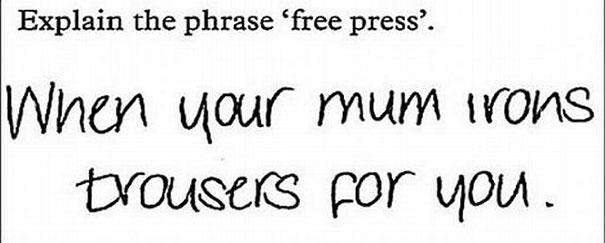 Source: 
izismile.com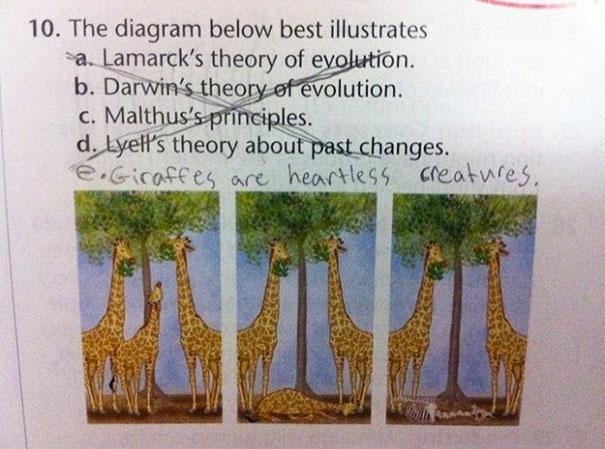 Source: 
myconfinedspace.com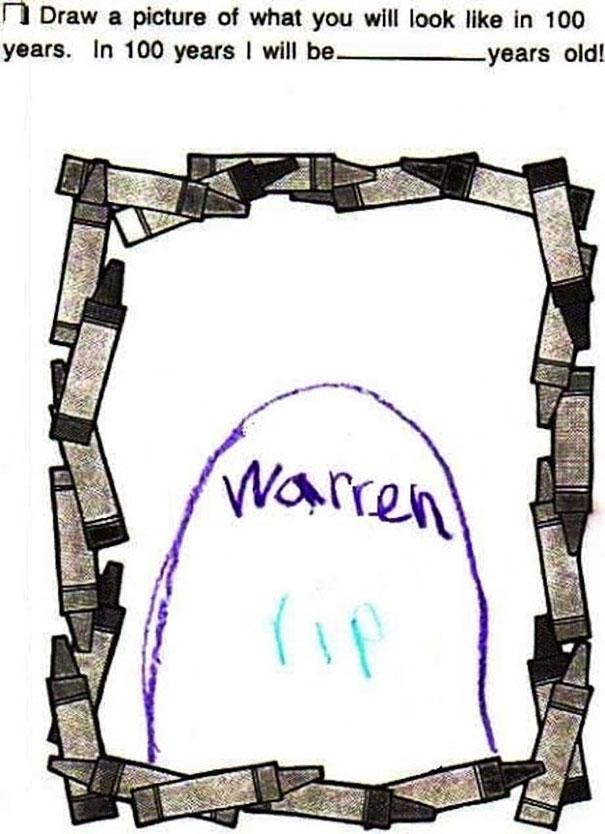 Source: 
funcage.com