Check out these Brilliant and fun wedding photo ideas, you might want to steal some of these ideas to make your big day even more fun. Some of these ideas are simply beautify, like the "goofy photos of the groomsmen." and the "pinky promise photo showing your rings."
1. Some goofy photos of the groomsmen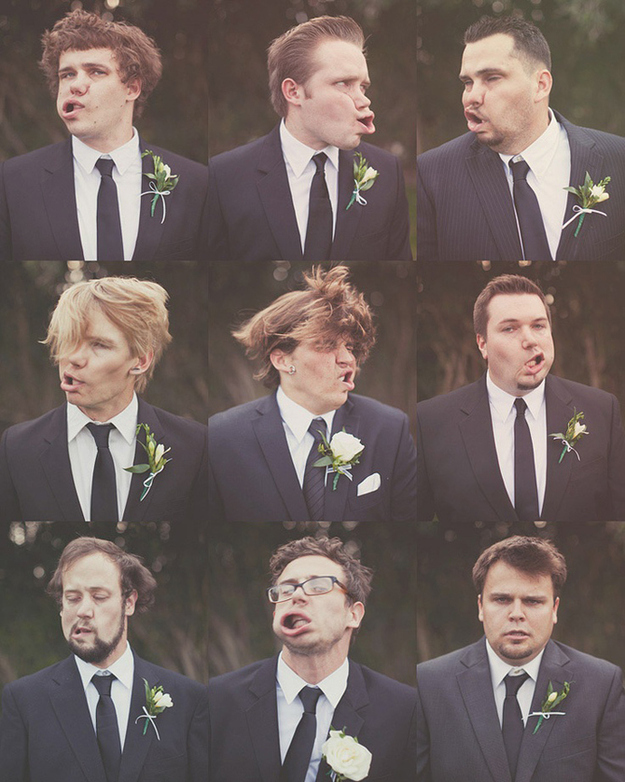 Source: 
carlzoch.com
2. The evolution of the groomsmen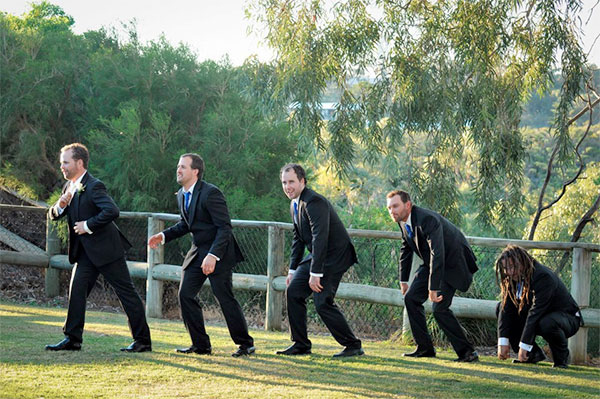 Source: 
littlebluelemon.com
3.  Silly poses with each of your bridesmaids
Source: 
benfieldphotography.net
4. Incorporates your rings as well as your best friend.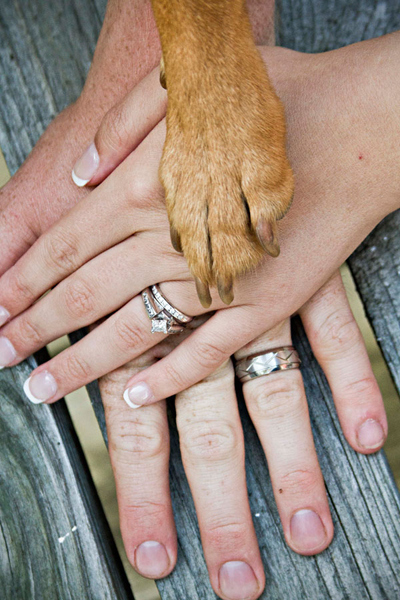 Image credits: Gambol Photography
5. Pinky promise photo showing off your rings.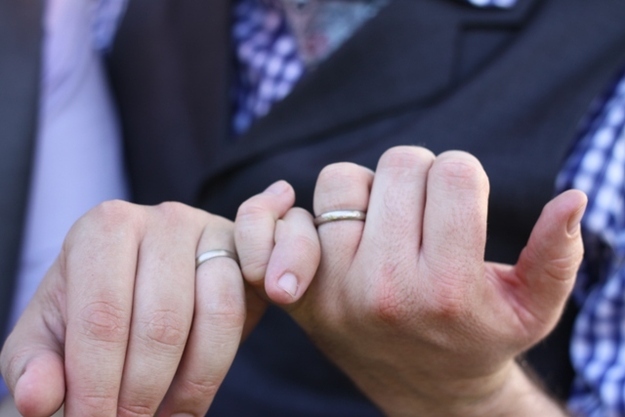 Image credits: Jordan Jankun Photography, 
lover.ly
6. Adorable jumping photo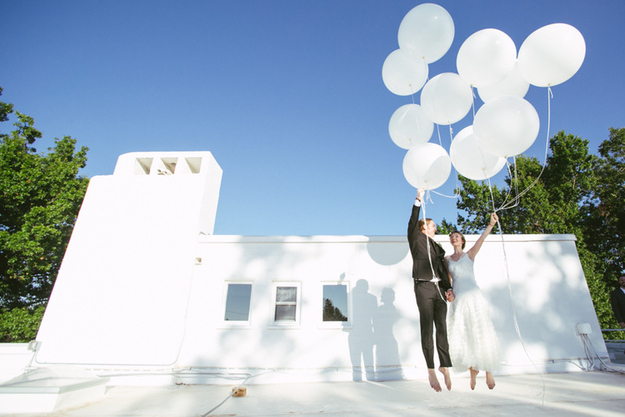 Source: 
carl-zoch.squarespace.com
7. Photo with the kids that worth a frame
Source: 
renaissancestudios.ca
8. L-O-V-E Posture
Source: 
uckyeahusmcweddings.tumblr.com
9. The aerial view of the first dance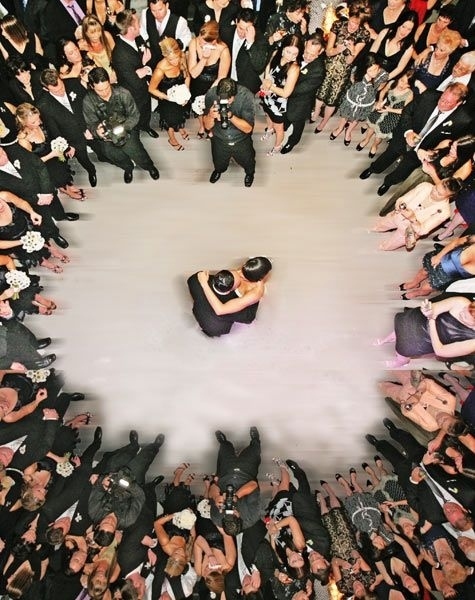 Source: bridalguide.com
10. The floating groomsman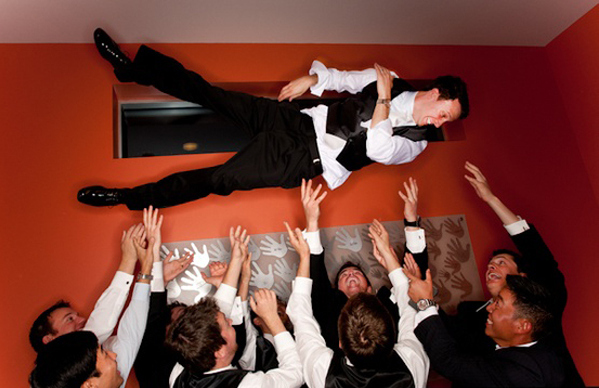 Image credits: Otto Schulze
11. A little privacy for your hot kissing scene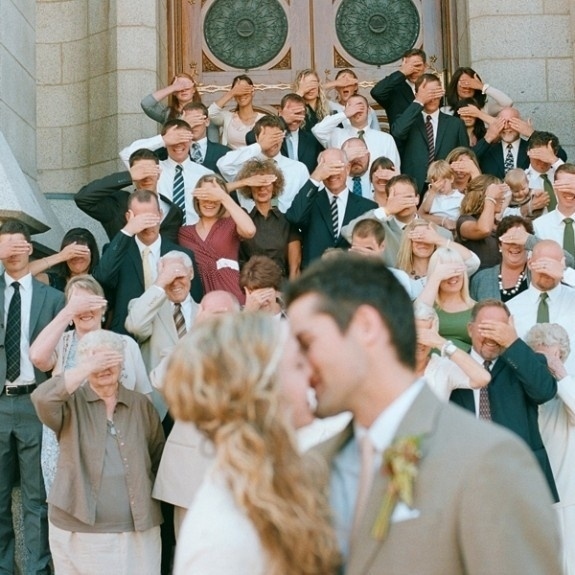 Source: 
dustontodd.com
12. A "first look" with dad.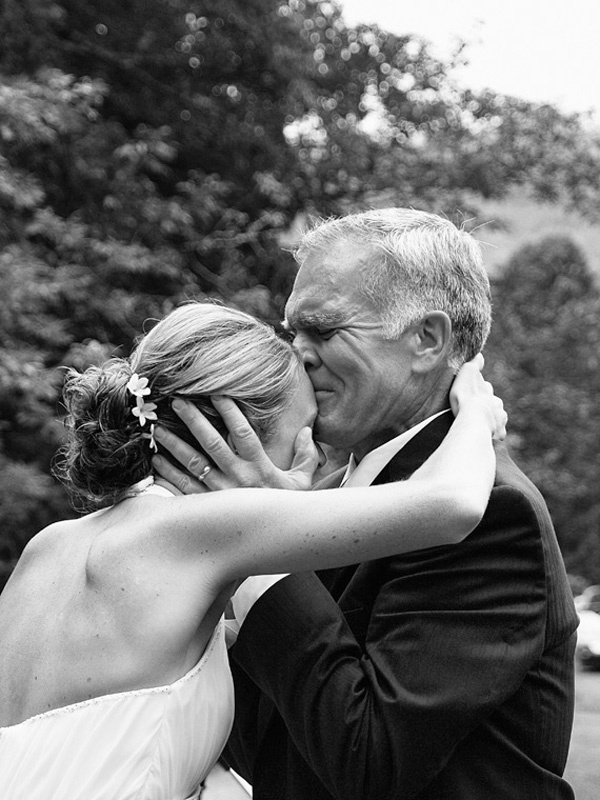 Source: 
julieawhitlock.com
13. An Adorable shot of the bride with the flower girl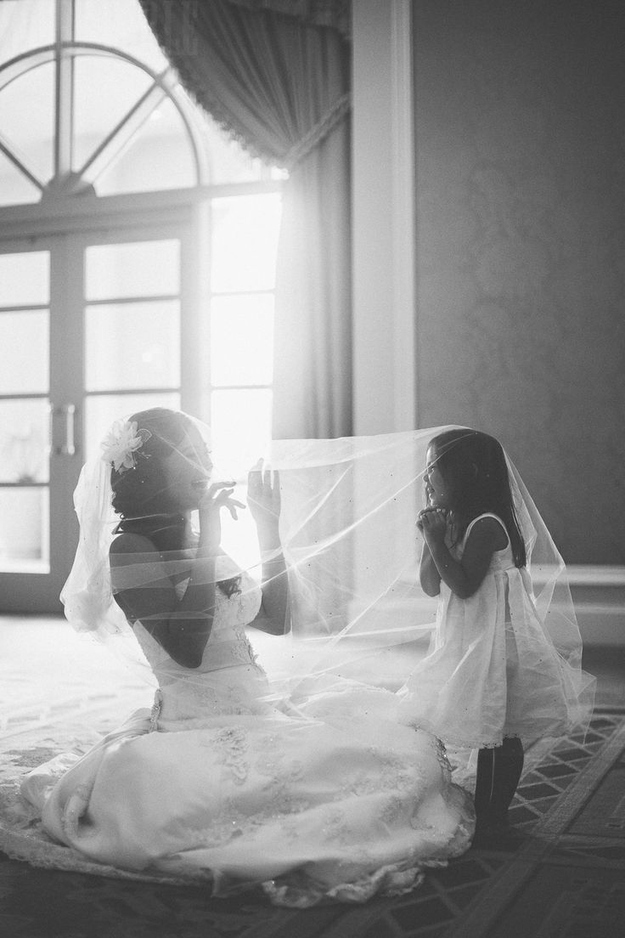 Source: 
bobbyearle.com
14. The perspective  photo of "tiny bride"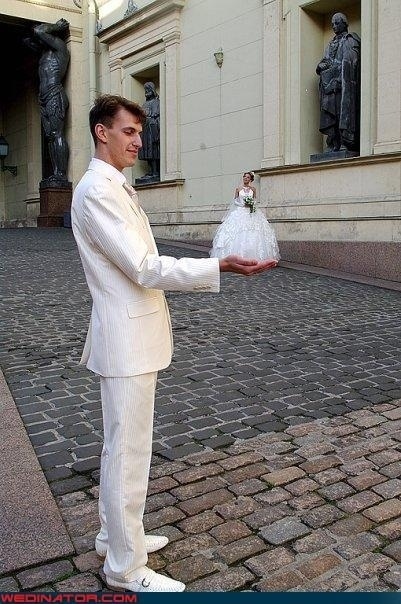 Source: 
wedinator.com
15. A shot of the bridesmaids' toast from below
Source: 
chrisjoriann.wordpress.com
16. Surrounded by the people you love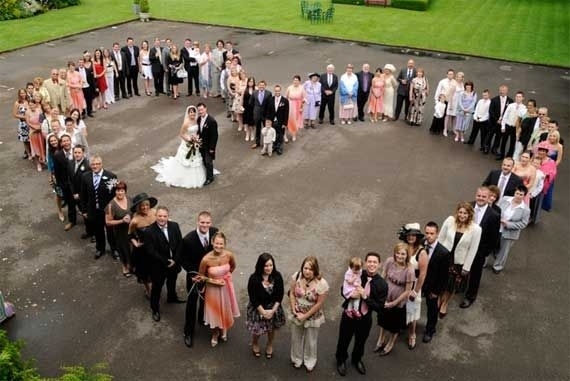 17. Incorporating three generations of women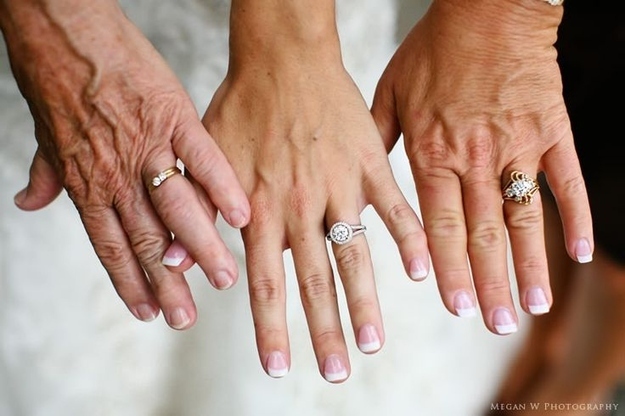 Source: 
megan-w.com
18. The sun shining through a heart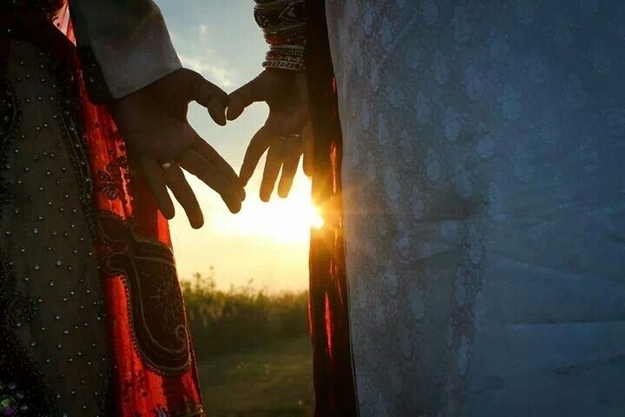 Source: 
pinterest.com