World Shortest Woman from India, looking just like doll…
Nagpur's Jyoti Amge has been accredited with the title of World's shortest women by Guinness world record on her 18th birthday.
Jyoti stood 62.8 centimeters tall when measured by the Guinness world record which came from London to recognize her as 'Shortest Living Women'. She took the title from an American Women Bridgette Jordan who stood 69.5 cms.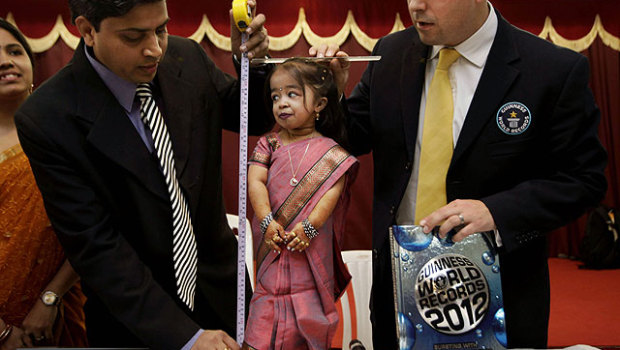 Jyoti was recognized as the shortest living teenager before she turned 18, the eligible age set by the Guinness World Record.