Are you tired of choosing what is right and wrong for you when sometimes you don't even know if they have the same calorie content that you intake? Well, it is sometimes quite frustrating especially when you have to watch your calorie intake and you are craving for a real junk food which not only those guilty foods that are really not. Here are some foods that actually very surprising, they are 'Junk' but will not really be terrible for you to burst out like a popcorn do.
Burger King Whopper Jr.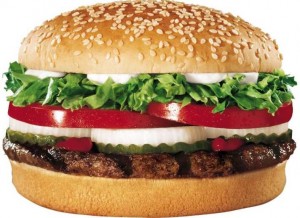 – this one is really mouth watering, don't you think so? Yes it is. And yes you can absolutely eat it. Researchers and addict food watchers already calculated the calorie you can have by eating this, not really that a normal burger can do but it can only add 340 calories like a normal meal you can have. So why not let yourself have some treat?
KFC Mac and Cheese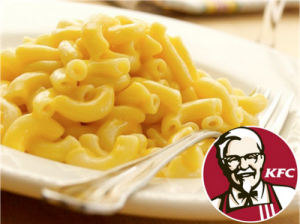 – Actually when you take a look at the menu of KFC, you can find some junk stuffs that are not that harming. Especially this Mac and Cheese, it only has 160 calories. Well it is a great side dish right? Or you can even order two. Well it won't really harm you that much especially for those who really monitor their calories. One more thing is that, it is really delicious!
McDonalds Chicken Nuggets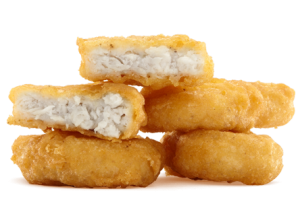 – Nuggets are highly preserved foods because the chicken were grinding and etc. to be molded like a cute little cube. Despite of that, you can actually purchase a 1 order of McDonalds Chicken Nuggets on your one crazy night. Because this nuggets only has 47 calories per nuggets. Calculating it you might not even reach the highest calorie intake of 400 in a night.
Dunkin' Donuts Sugared Cocoa Donut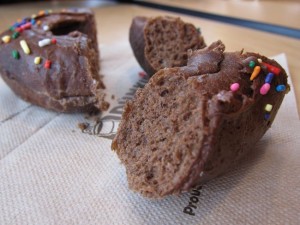 – Are you having a sweet tooth? And really dying to look for a good sweet pampering food for you? Dunkin Donuts has this great donut for you. It's donut is specifically made only for about 200 calories. Why look for something more
than that?
Starbucks Caramel Macchiato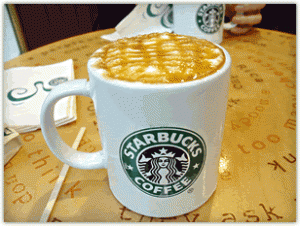 – This is one of the lowest calorie drinks in Starbucks especially compared into other drinks in its menu. That tall delicious drink is only 175 calorie drink and very worth it since it also has a few percent of milk.