Many of us might think that wild pigs are aggressive and they aren't cute at all. I am one of those before seeing this. There's a secret island near Bahamas where adorable wild pigs swim with humans?
Source: Collecting Wonder, flickr.com, viralnova.com
There's a place where humans and wild pigs can play on a tropical beach together.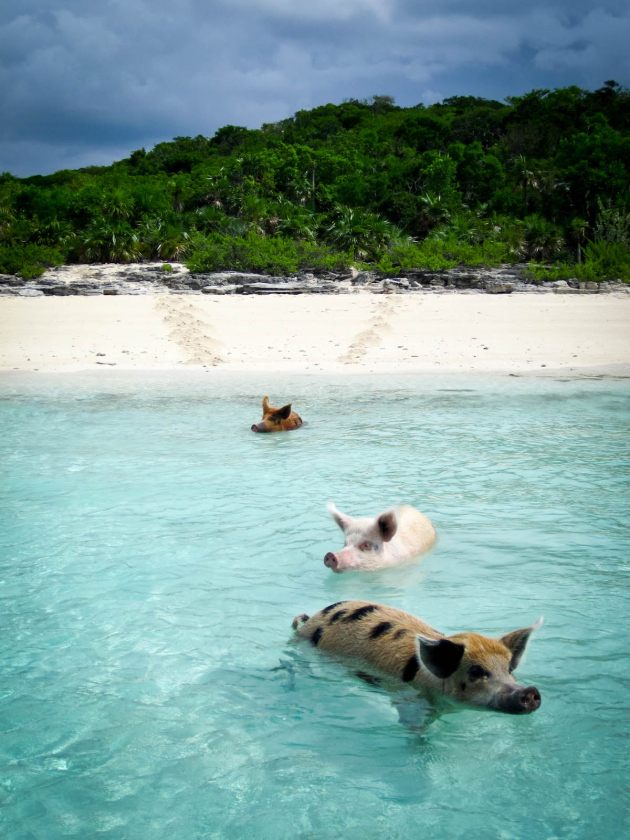 This secret island is on Big Major Cay island in the Bahamas.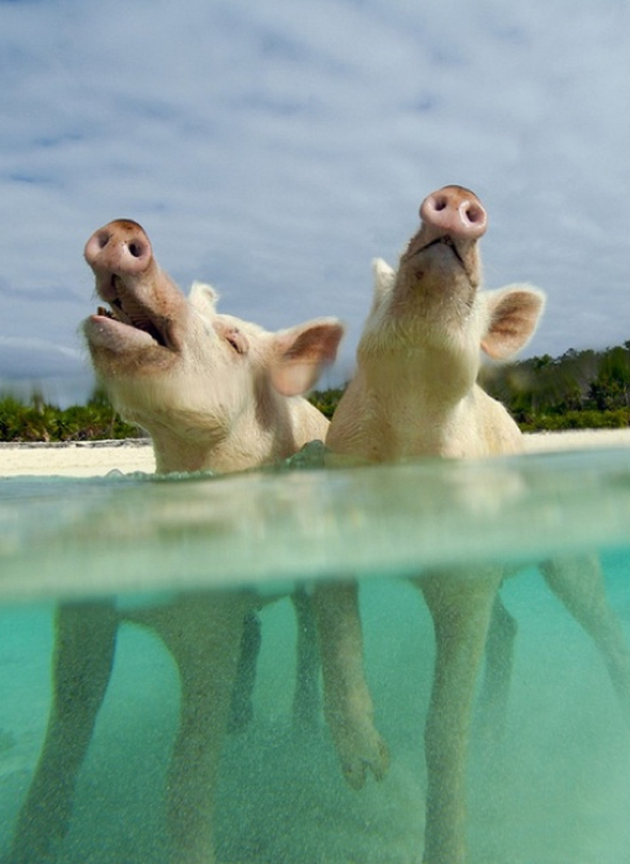 It has a nickname, Pig Beach or Pig Island, where happy pigs swim and run on this beach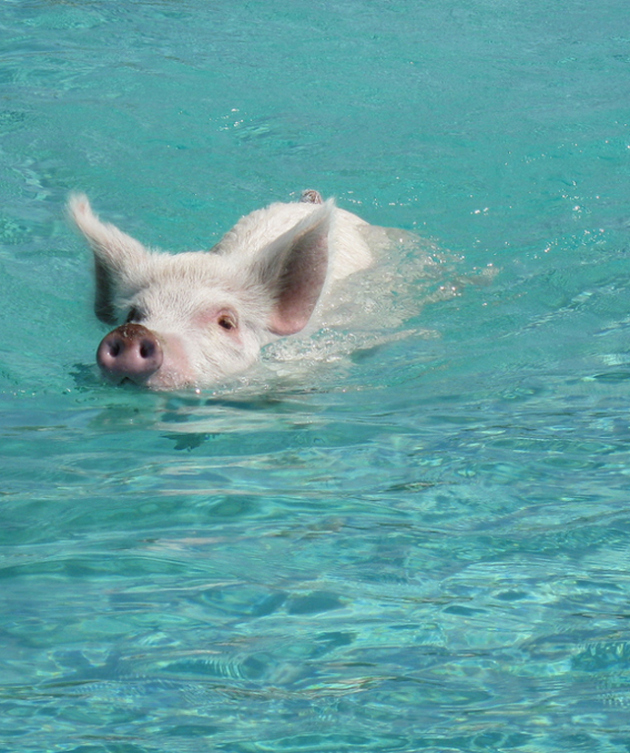 Snacks from humans is the name of their game.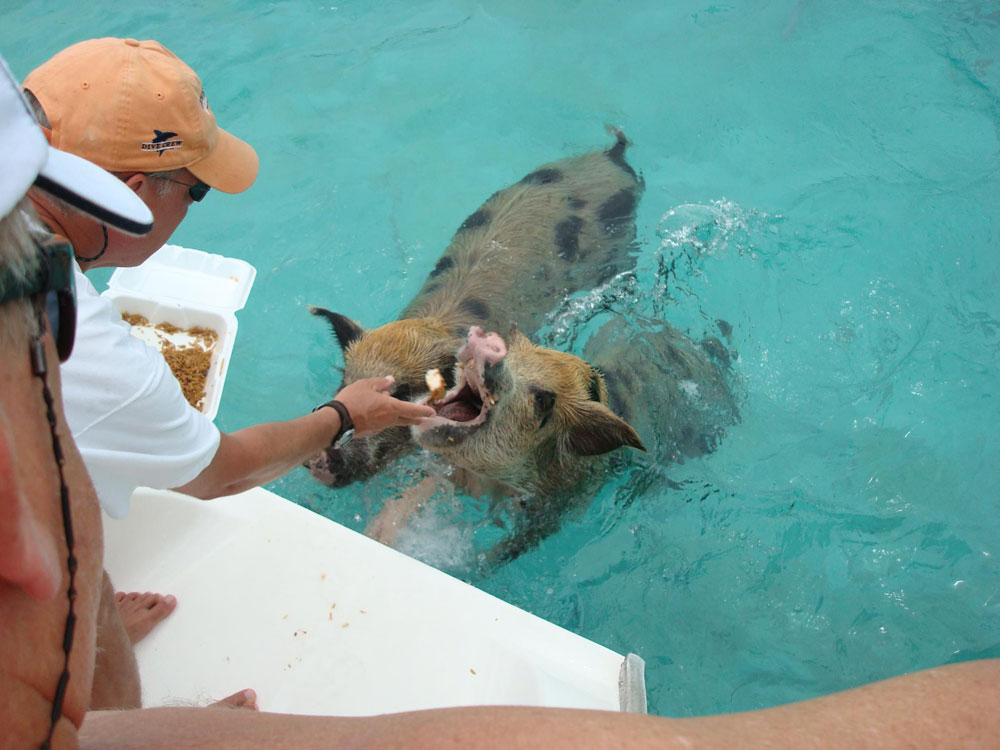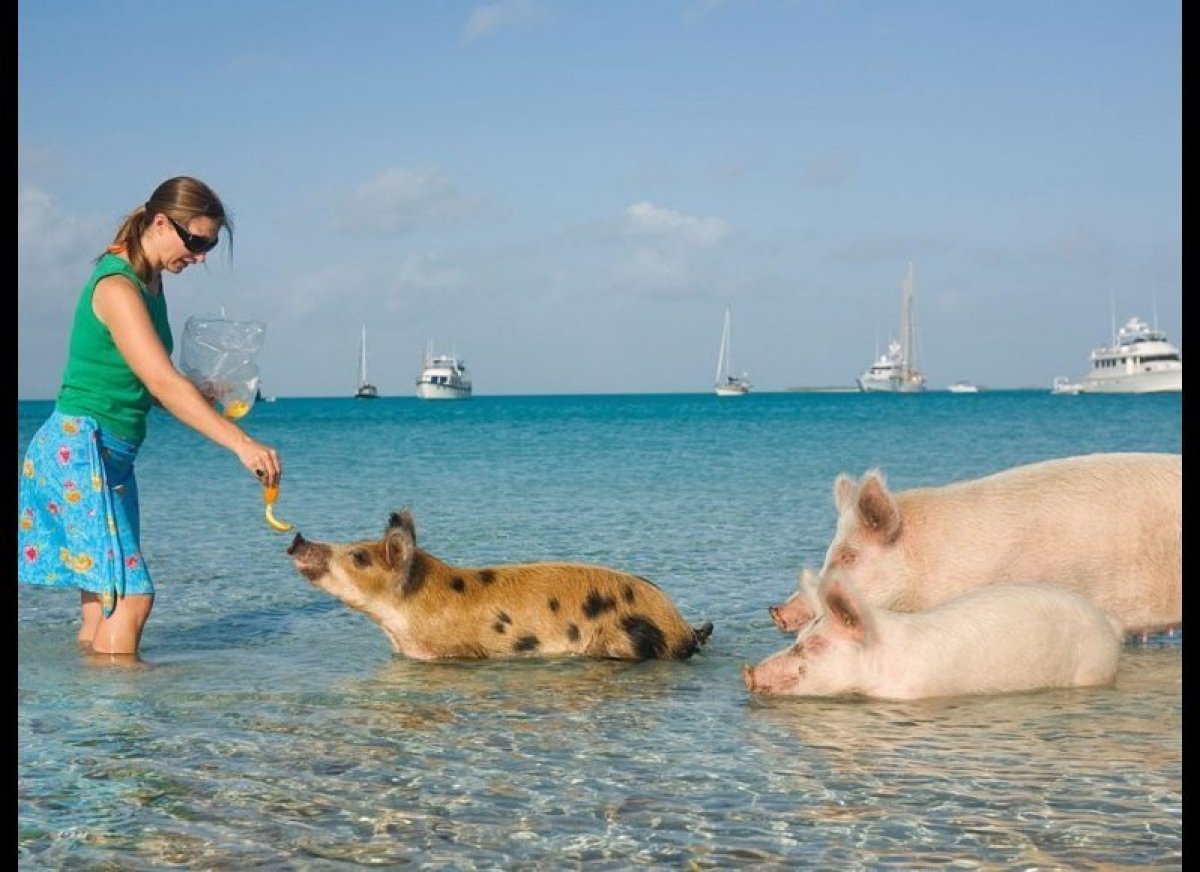 People are given the honor of swimming with them In return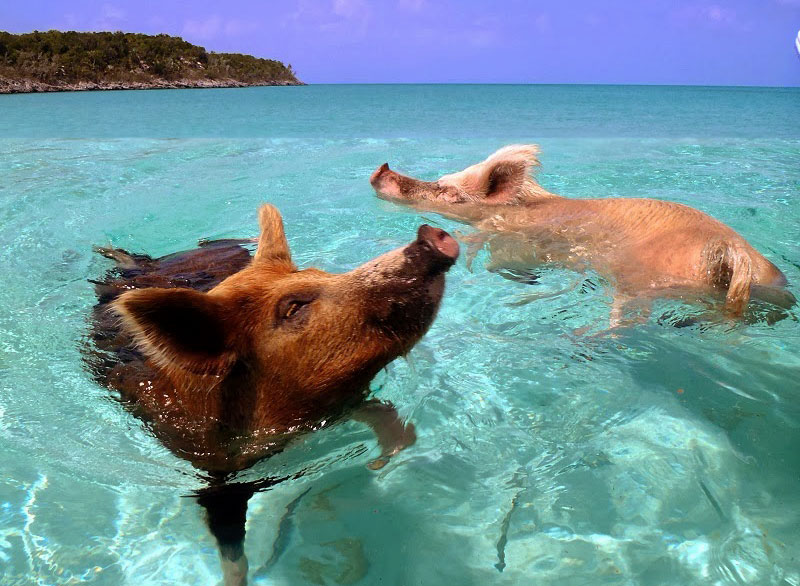 Staring at their incredible swimming skills.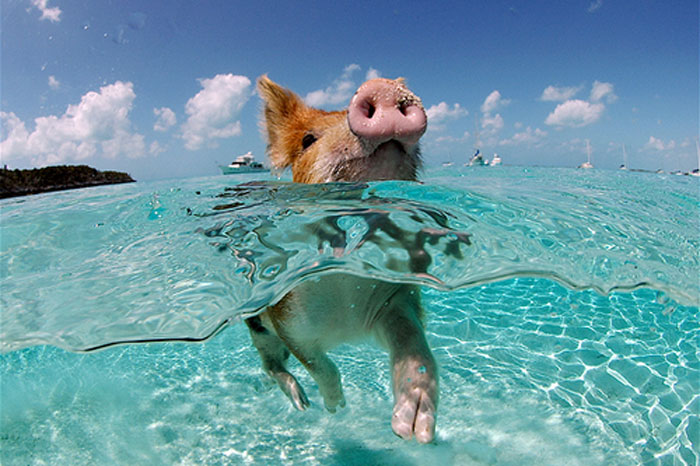 Undeniable, these little pigs are adorable, and they're here to stay!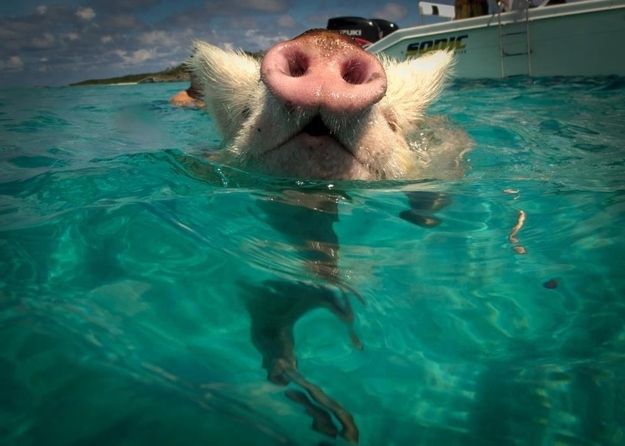 One little guy swimming with a sting ray!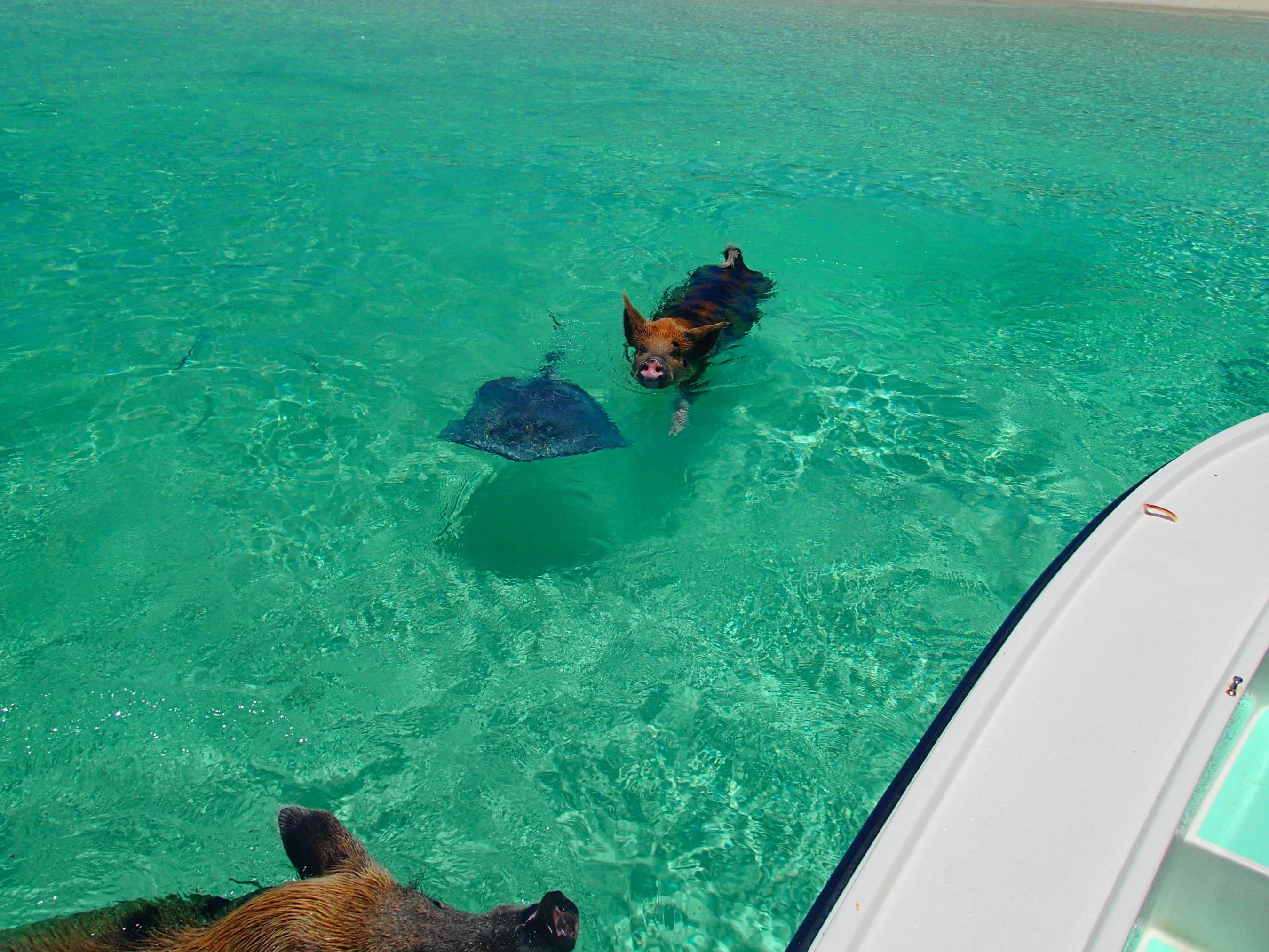 And generous enough to give a bird a ride!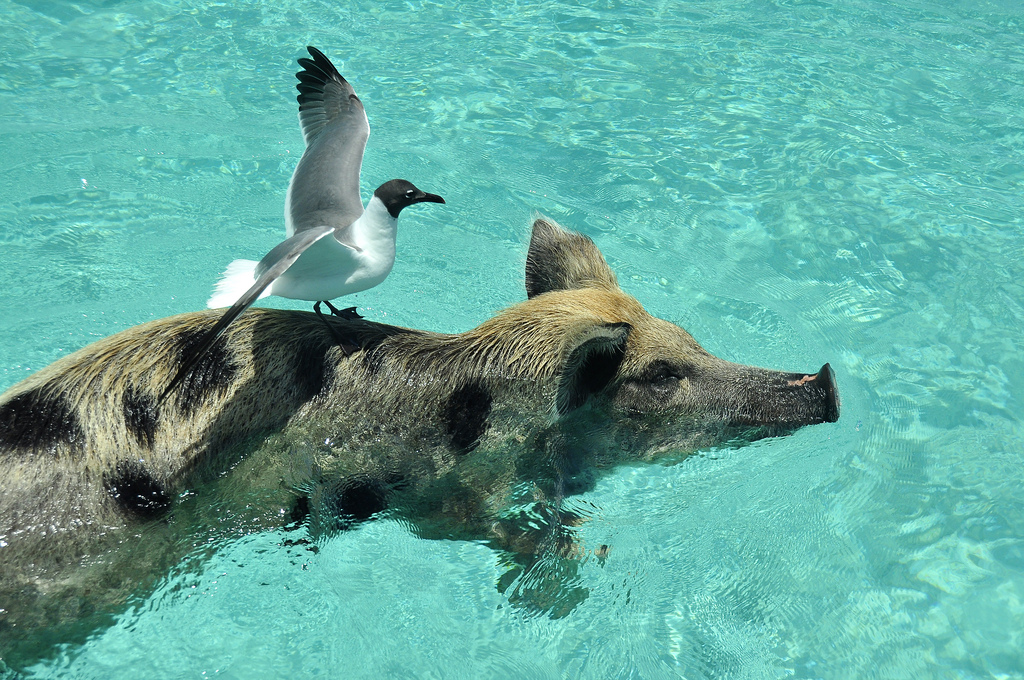 Here's a video of this wonderful island.